We decided to compare the functionality of SourceLMS and other popular distance learning platforms. Today, we will briefly talk about the capabilities of Google Classroom, and how these same features are implemented in Source LMS.
What makes the Google Classroom web service similar to an LMS is that it was originally developed to facilitate information sharing between students and teachers in educational institutions. The platform works using other Google products: Google Drive, Google Docs, Sheets, and Slides, Gmail, etc.
Admin Panel
The administrator's panel in Google Classroom allows you to manage courses and student lists, as well as create general announcements for all streams. No user roles are outlined in the system. The dashboard for teachers looks as follows: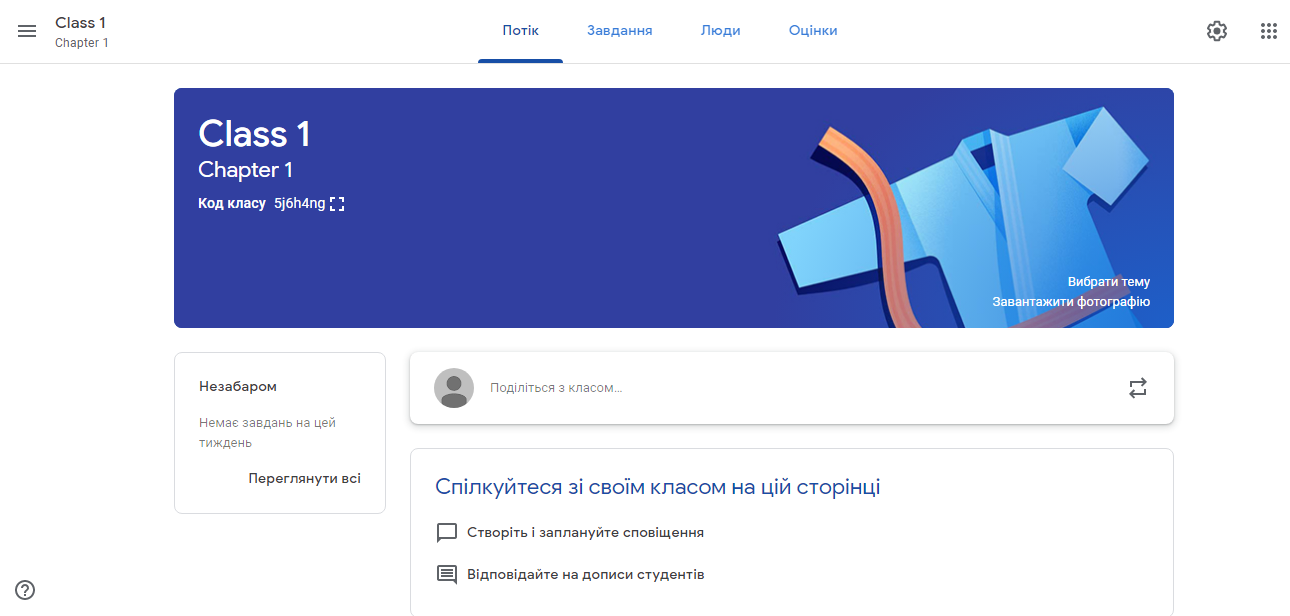 Our solution. Admin panel allows you to add teachers, students (course participants), student groups, group chats, and courses. You can select the role of a user in the system when creating his or her card.
Chat
The communication in Google Classroom is based on the use of email, creating general announcements, or leaving comments in files. You will need to use other Google tools (Meet, Hangouts) or similar programs for video and audio conferencing and instant messaging.
Our solution. A built-in "Chat" module allows you to create and manage group and private chats for teachers and students, as well as technical chat rooms for general announcements. A virtual classroom - Whiteboard - can be accessed directly from the chat room.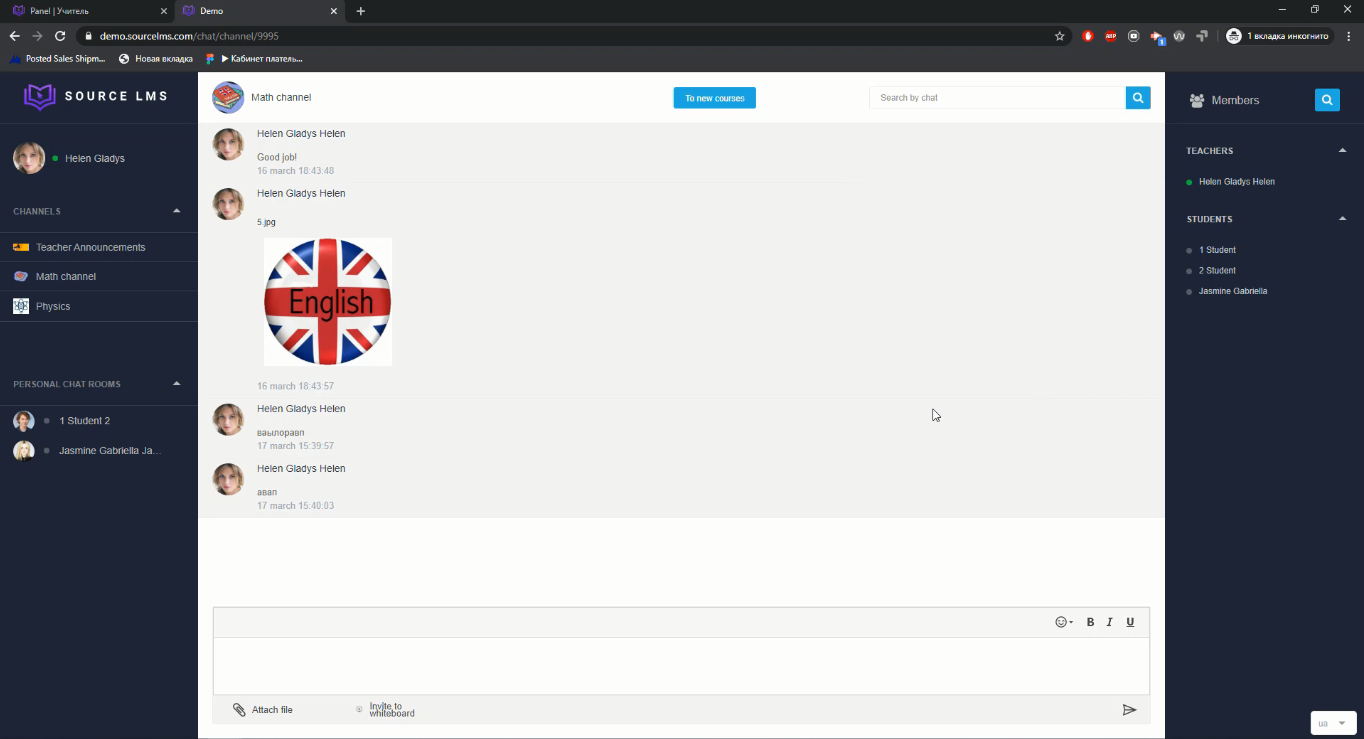 Course Management

In Google Classroom, teachers can create courses from their accounts as separate folders on Google Drive. A key is automatically generated when you create a course — students will need it to access the course materials.

Our solution. All courses, student groups, and classes can be created in the admin panel. Teachers can manage the educational content, and students can view the lectures, complete assignments, download additional learning materials. No access codes are required because courses will be available to all assigned users.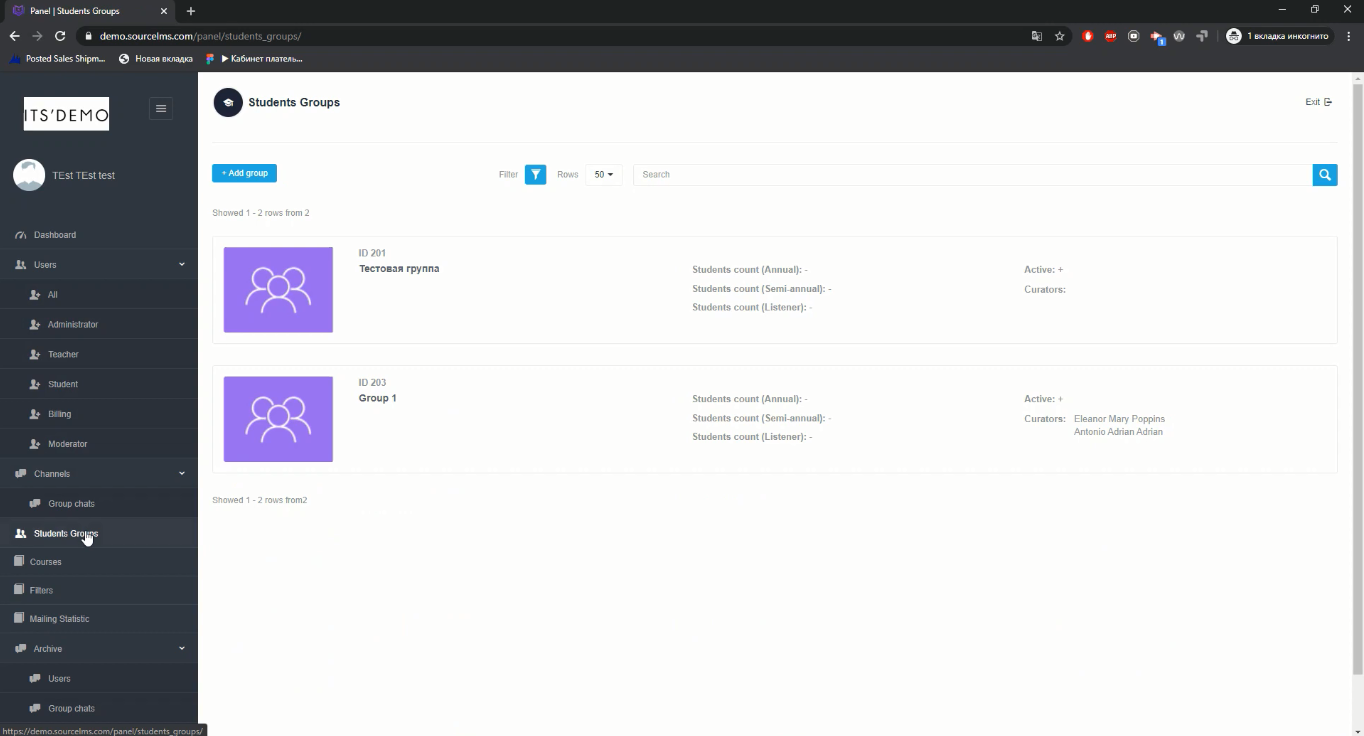 Teacher and Student View
Google Classroom does not have a separate interface for students, all in a basic form: working with Google documents, access to courses by code or link. The teacher's view is the course control panel we mentioned above.
Our solution. The interface of the system is as clear and convenient as possible: there is a view of courses, chats, and student groups. Students can go to the Whiteboard directly from the chat room (only in view mode) at the teacher's invitation, and continue communication in the virtual classroom.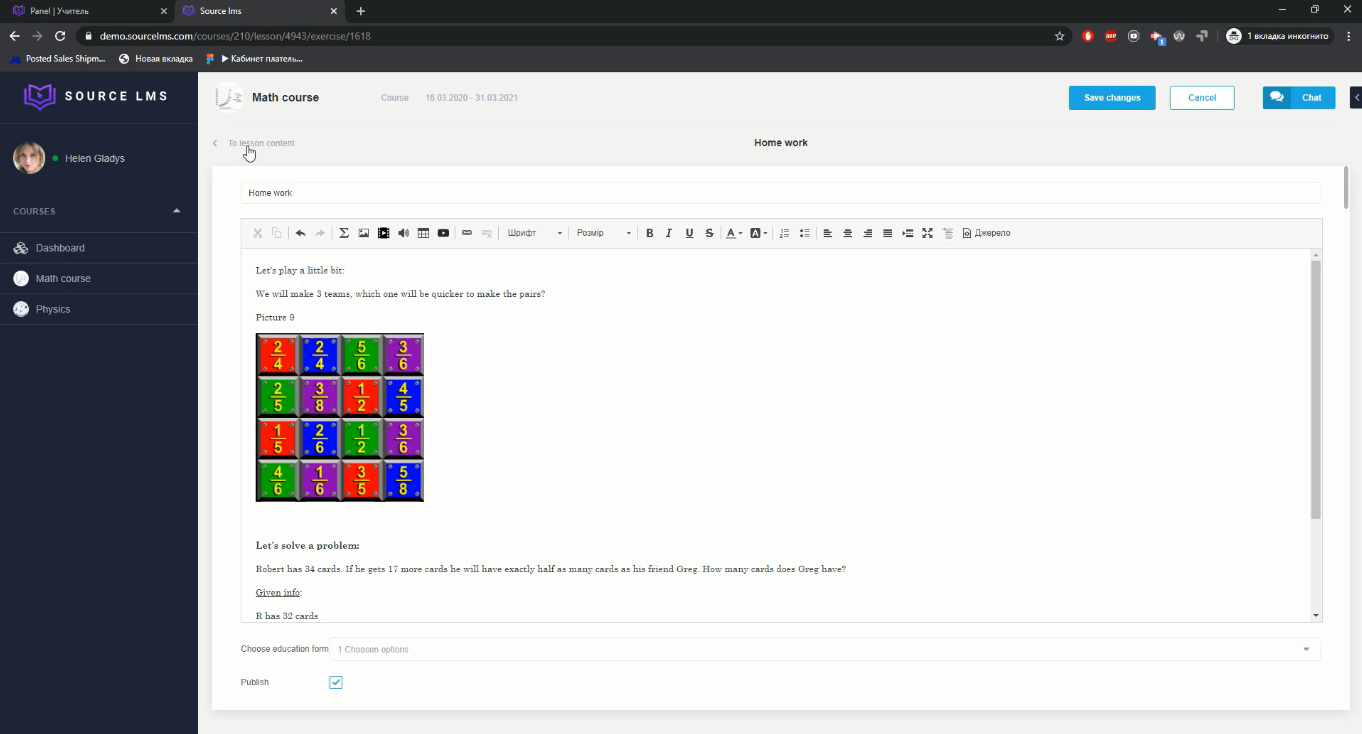 Tests and Assignments
Assignments in Google Classroom are created as Google documents and tests. It's not convenient to work with tests, and the principle of their creation (and types of questions) is quite vague. The score table displays only "streams" and dates, which is also not quite convenient. You can set time limits for the assignments.
Our solution. We offer a ready-made functionality for teachers, allowing them to create tests and assignments with support for multiple grading scales (5, 12 and 100 points). Tests can be checked in both automatic and manual mode (for tasks where students have to write their answers). Next updates will include gradebooks and more — watch for new releases.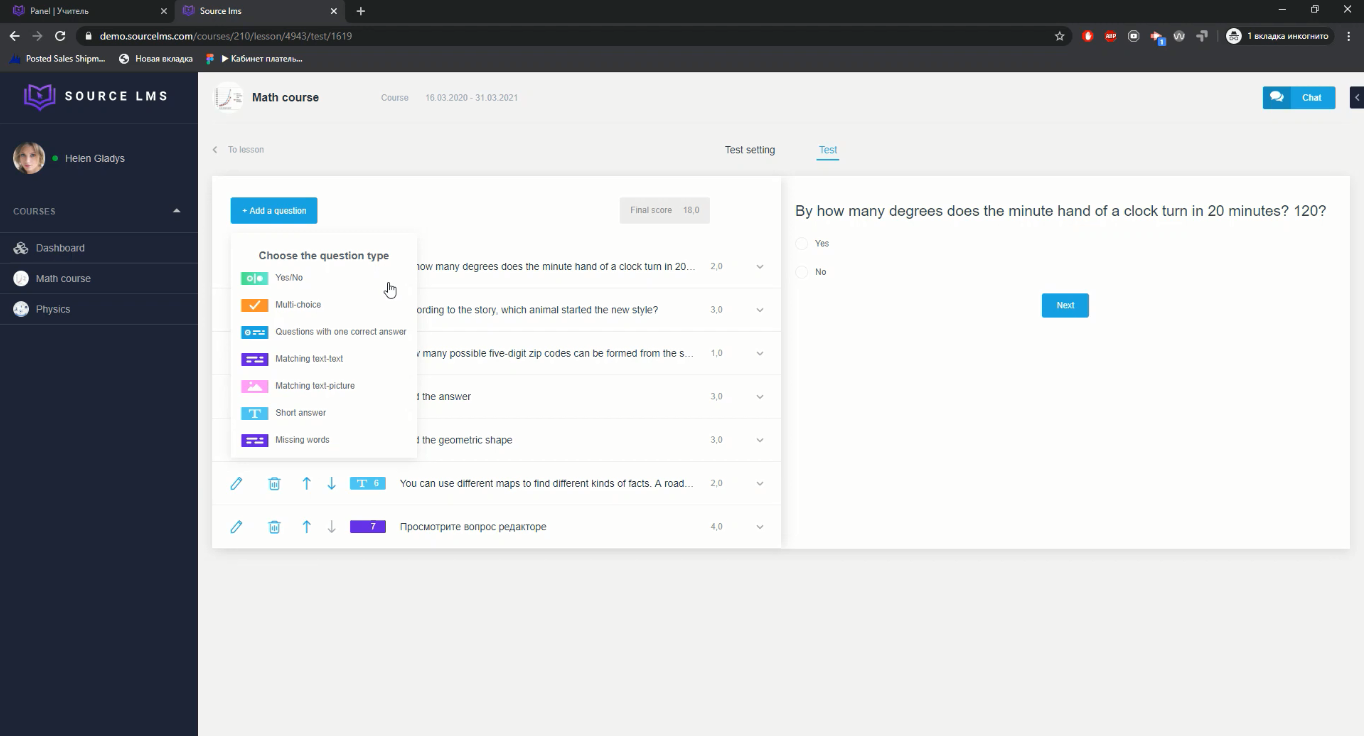 Whiteboard
Google Classroom does not include a built-in whiteboard. You can create whiteboards, for example, in Padlet or use other tools.
Our solution. Source LMS has an integrated whiteboard: the teacher can create it in a chat room and send an invitation to the students. You can write formulas on the whiteboard, draw, enable screen sharing, video chat or audio-only.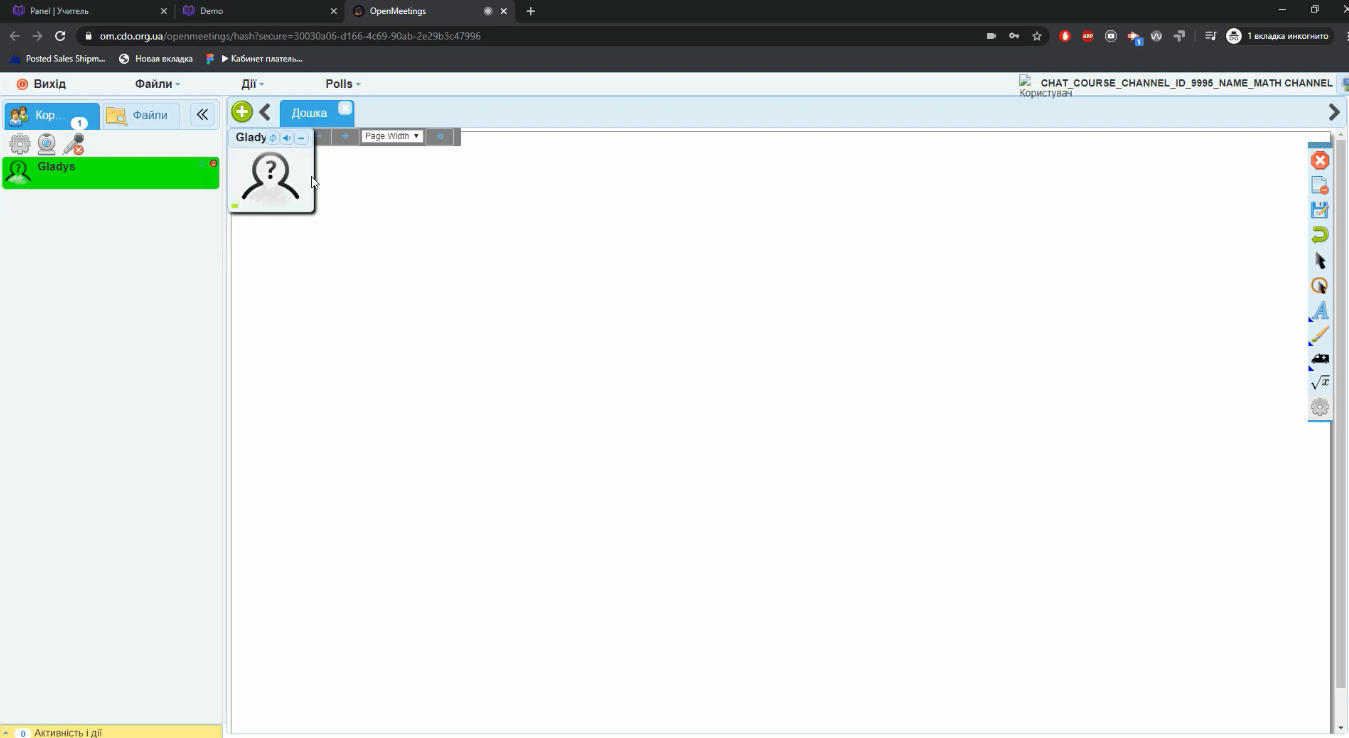 We compared the selected functions of Google Classroom and Source LMS, and summarized them in a table for ease of reference:
| | | |
| --- | --- | --- |
| | SourceLMS | Google Classroom |
| Courses, teachers, and students | yes | yes |
| Creating lectures, tests, assignments | yes | yes |
| Creating lessons (lecture + test + assignment) | yes | partially, as Google documents |
| System SMS | yes | no |
| Group Chat Rooms | yes | no |
| Different limited forms of learning in one course, and different assignments for different forms | yes | no |
| Different access to common assignments/ tests | yes | yes (separate Google documents) |
| HTML Editor | yes | no |
| Admin Panel | yes | yes |
| Integrated Whiteboard | yes | no |
| Cost | depending on your chosen plan | free, you need a Google account |
Do you want to know more about the functionality or have additional ideas and suggestions? If you want to order a ready-made system from us or try a demo, please contact us without any delay. We will help you to switch to distance learning as soon as possible.
20.05.2020
The images used in this article are taken from open sources and are used as illustrations.