What Corezoid can do
To put it simple, Corezoid receives requests which he processes according to the logic you had configured inside your account. The processing logic is defined graphically, in a nice editor. Corezoid receives data from any system through API (json, xml), and has a built-in functions for basic logic (if-then, timer, queue) and also allows you to write code for everything you can't do in the editor.
In Corezoid you can build, for example, the following process: when the user signs in, check how much money he has in the account, if not enough money, send Email with a call to update his account, if we do not have his email but only the phone - text him. Wait 2 days. If 2 days are not enough, your CRM can automatically set a task for given manager to call that client.
Business process Corezoid looks something like this - quite clear, isn't it?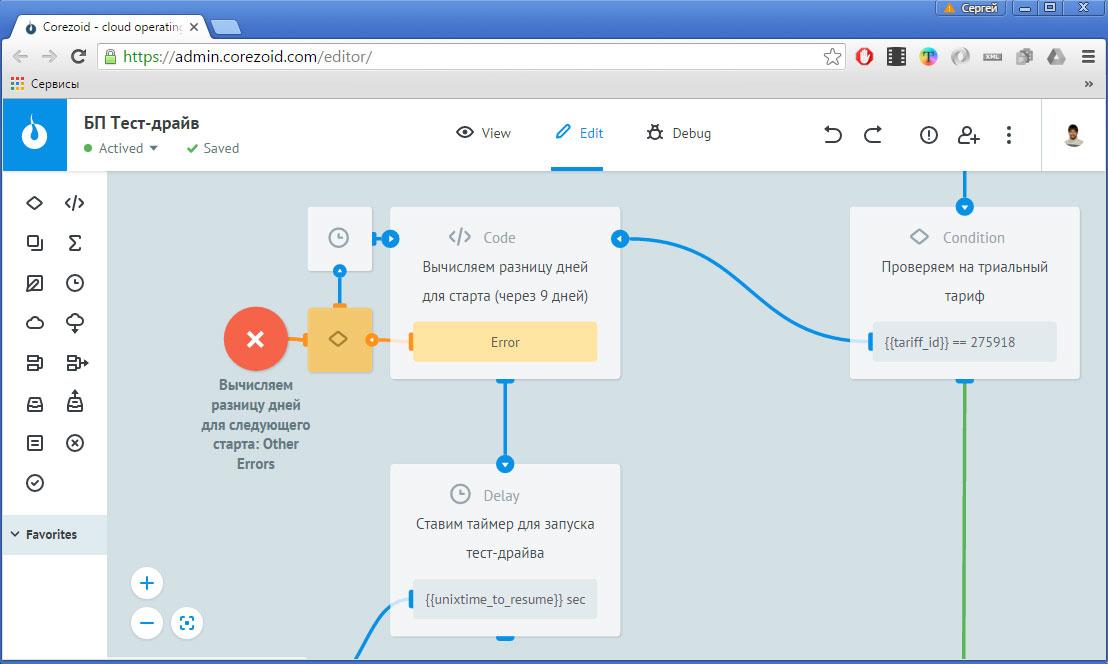 If everything is configured correctly, processes in Corezoid are so simple, and the development is so intuitive that the programmer is not required for support and improvements, any marketer or analyst can handle this.
Moreover, the system is constantly updated with case studies of prepared to use popular services and with ready-to-use business processes - now there are several dozens of them, and developers are willing to share their latest developments.