What is Adaptive Design?
Adaptive web design is a type of design that allows you to use a web resource from various devices with the same comfort. Adaptive design developing is a process aimed to improve the UX/UI of the resource. Studies confirm that the presence of website adaptive design increases the average time on a site, the conversion rate, as well as the number of web resource users.
Having an adaptive design in place means that your web resource will be displayed correctly and user-friendly on all types of devices i.e. phones, tablets, widescreen monitors and ordinary laptops. By "displayed correctly" it means that all menu items will be noticeable, the buttons will be clickable, and the pictures will fit the screen size.
How Smartphones Have Triggered the Adaptive Design Boom
You need to understand the overall picture of Internet use in the world at first to answer this question. To do this, we use statistics provided by Hosting Facts:
As of 2019, there are 4.1 billion Internet users in the world. Just a year ago, in mid-2018, the corresponding figure was 3.9 billion;
The world's largest number of Internet users is concentrated in China, and 98% of them use smartphones to access the Internet;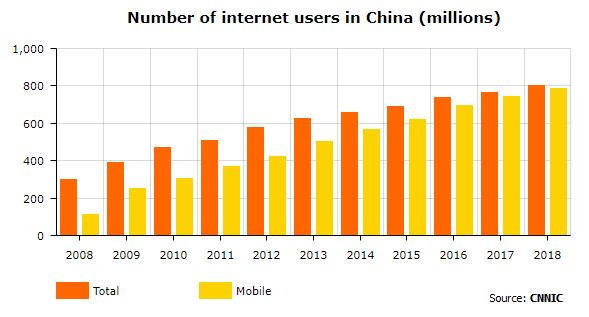 63.4% of all world Internet users access it via their smartphones. And this number is constantly increasing. Mobile phones (and mobile Internet) are used even in those regions of Africa and India nowadays where there is no sanitation;
by 2021, 67.2% of all online purchases will be made from mobile phones that equals 2.32 trillion dollars;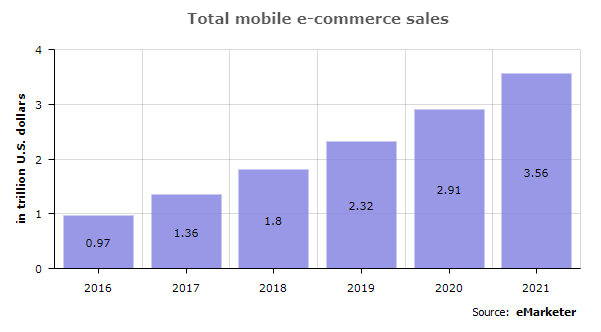 Additionally, according to the AppAnnie report, mobile device users have spent on online purchases via mobile applications 20% more than last year in the second quarter of 2019 alone. This includes not only the rate of spending but also 30.3 billion of various mobile app downloads - record-breaking for the entire time of their existence.
Google Play users downloaded the largest number of applications while the AppStore users spent 80% more money on them ($15 billion vs. $8 billion).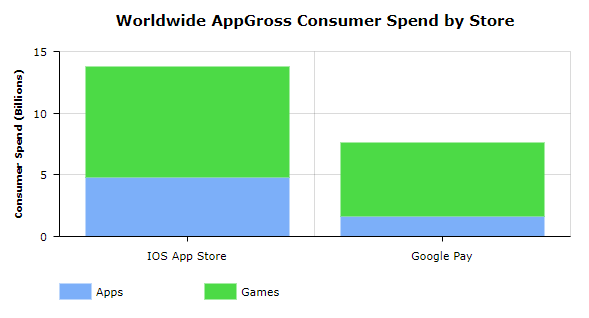 Games, entertainment, music, photo and video applications remain at the top of use, with the number of paid subscriptions increasing.
The Tinder app and Netflix video service generated the largest revenues while Facebook and Facebook Messenger had the most downloads.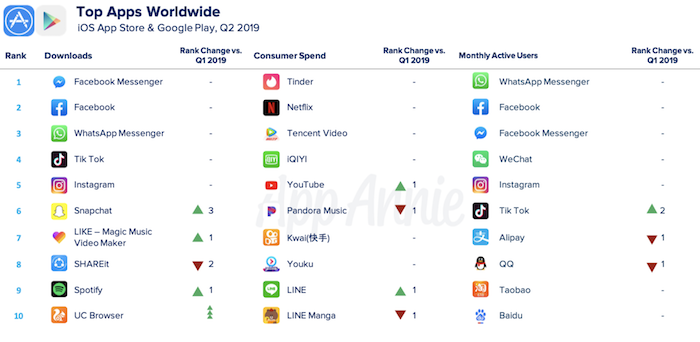 Despite the amount of traffic is higher on mobile devices, the involvement is currently still bigger on laptops and computers (55.9% of the time spent on site comes from desktop users, and 40.1% are the users of mobile devices);
In 2016, eCommerce sales from mobile phones accounted for only 20.6% of all sessions. By 2020, their number is predicted to increase to 45%.
These figures clearly showcase that modern users perform more and more important actions 'on the run' using mobile phones. So, businesses need to be where their users are. By adapting the design of your resource for mobile platforms, you can attract more users and clients.
Is Adaptive Design Always Needed?
The need to create an adaptive design for existing websites is obvious. At the same time, there is a way to avoid this by creating a separate mobile version of the site or a mobile application. However, this approach has some drawbacks as well:
additional expenses. You will need to create an application or a mobile version of the site for each type of OS;
additional efforts for users. To use your application, the user will need to download it. And users do not like to make efforts if they are not sure of their benefits;
reduced traffic. The mobile application "withdraws" users from the website. The website traffic may, in fact, remain the same, but because traffic is split between two separate resources, the number of site visits may seem to be lower;
double work on filling the resources with content. Since the mobile website or application is a separate resource, one of two things needs to be done: either synchronizing the platforms, which requires additional man-hours, or perform a double amount of work to fill the site with content.
Creating adaptive design solves all these issues enabling you to carry out all work with one resource. And that means using one web address, one approved design, unified content, on one control system.
How to Create Adaptive Design That Maximizes Revenue
As we already wrote in the article "Why UI Redesign Can Fail", prior to applying any changes to a resource, you need to ascertain whether they are necessary.
We have a proven way to do this, and it's auditing the existing site. During the audit, we study your resource and identify its strengths and weak points where it loses users. We place a special emphasis during this audit on how users perceive the site from various devices. We measure conversion rates, general analytics of behavior on the resource. This is necessary for comparing indicators after the adaptive design has been implemented.
Then we create a prototype of a new website version and conduct A/B testing on users. We pay special attention to the bounce rate, shopping cart conversion, purchase completion. Both options are being compared to get a clear picture. In our experience, adapted design always shows improved results.

Two major changes will indicate that we've done things right:
An increased number of user interactions with your resource, meaning that the percentage of failures decreases, the time spent on the site increases as well as the pageview statistics, given that they are filled with quality content;
The increase in sales from mobile channels.
Both changes will be noticeable almost immediately after the adaptive design is implemented, which will allow you to assess its value.
How Adaptive Design Contributes to SEO Promotion
If you are investing in SEO promotion to make your website visible on Google, you really need to have a mobile version of the site or adaptive design. And here's why: in 2016, Google announced the launch of Mobile-First Indexing, a new approach to ranking and indexing sites.
Until 2016, Google worked in such a way that the search engine was ranking sites and displaying results based solely on data retrieved from desktop site versions. It meant for mobile users that by entering the same search query in the search bar, they received different results on their laptops and smartphones. Not least, this has happened due to the fact that mobile versions of sites are usually less filled with content. We have already discussed the importance of content for search engines here.
Today, when most people access the Internet via mobile devices, the search engine has also been tailored to that fact: now with the help of a special Google-powered bot, the mobile version will be saved in the cache, and the mobile content will be displayed in snippets of search results. Thus, the presence of adaptive design becomes an indispensable part of any site and its admission to a decent rank in search results.
An important point: the position of the desktop version of the site will also depend on whether the design of its mobile version is well configured.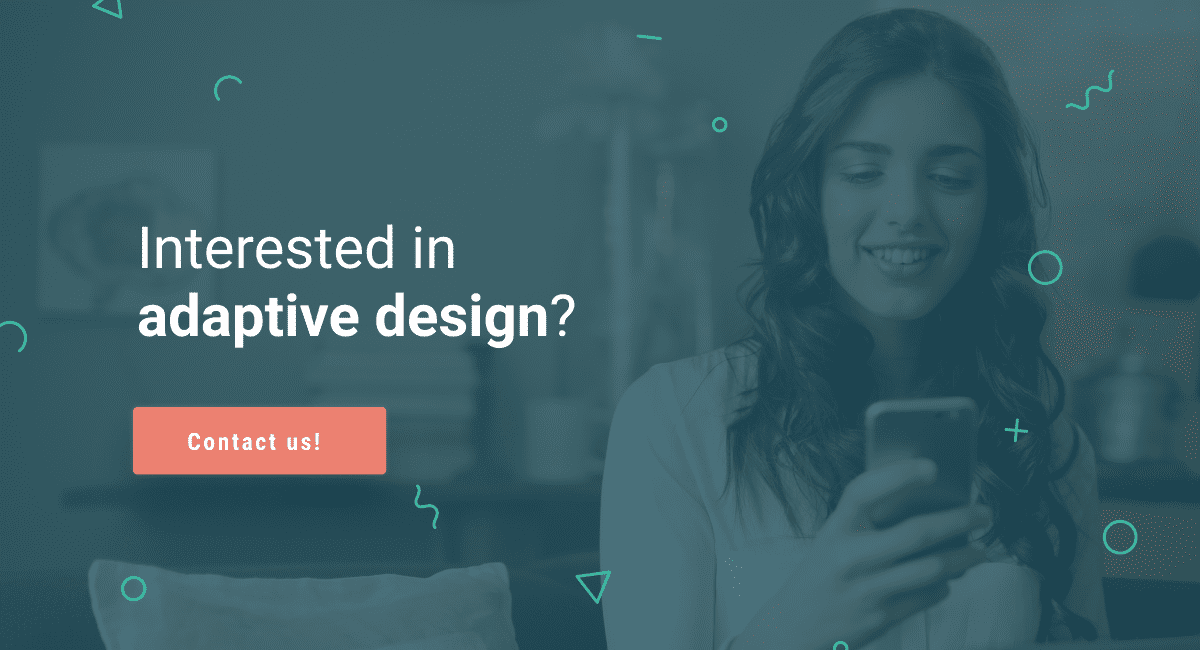 Each time when creating a new website/ platform/ application, we create adaptive design examples. To date, among those kinds of web resources, we developed corporate websites, eCommerce platforms, various services, and systems.
Examples of our work can be found here:
Wholesale-retail remote controls store
UX Prototype of Personal Cabinet for SMS-Fly service
Case of creating a website version for the visually impaired for the National Police of Ukraine
Would you like to order adaptive web design? Contact us.
25.11.2019
The images used in this article are taken from open sources and are used as illustrations.