Reviewed by Yuri Bakay about Evergreen
I have my company for 12 years now, and all that time I needed a good website. During those years I met and worked with number of teams and did a few versions of my site. Was never completely satisfied for different reasons, maybe my own 20 years of development experience made me too demanding. Only when I started to work with Evergreen I realized that I finally found a team I'm happy with. It is hard to find developers who can demonstrate all the necessary qualities together: high product quality; professional approach in design and development when everybody knows their part and shows outstanding performance; good timing – they've met all deadlines; decent prices; nice customer support – efficient, persistent yet not annoying... I was very pleased when I saw such an effort from Evergreens to make a good product as if they care about my project even more then I did. It was very important to me.
Bottom line: I'm happy to say that my search for a team of designers/developers is over, I already took a second project to Evergreen and will bring more when I have them.
Thank you!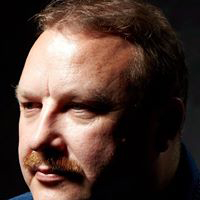 Yuri Bakay
— MindCruncher, founder