The UX/UI design relationship is the answer to two questions: how the system works and how it looks like.
Beautiful UX/UI design
The development of UX design directly affects the revenue that the resource brings. A well-built design significantly increases sales and helps users fall in love with your product and your company from the first interaction.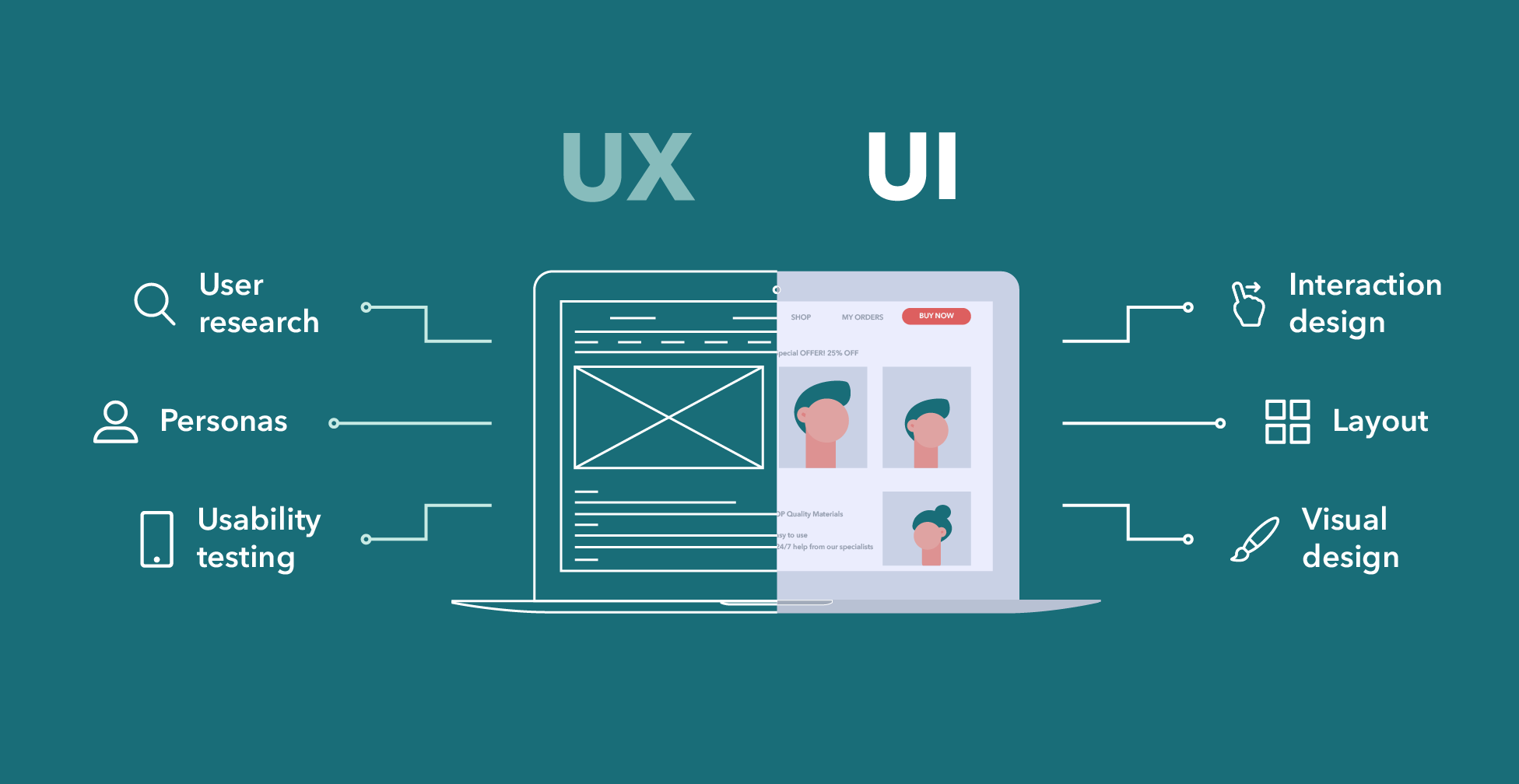 The correct arrangement of text blocks, buttons, their color and size, readable fonts, and indentation between them have a significant impact on the popularity of your resource among users. This implies on the profit it brings.
Well-studied market needs of your company, a well-thought-out structure combined with unusual design solutions are ingredients of the successful business recipe. Its effectiveness is multiplied by UX design and supported by UI design.